QuenchTec Completes MARSC, MI-Pro Integration
August 25 2017
Recently-formed research software firm QuenchTec says it has finished integrating the platforms of MARSC and MI-Pro, from whose merger it was born ten months ago; and launched Q_Suite, an end-to-end research platform.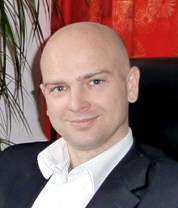 The integration began in October 2016, promising more innovative and agile products for researchers. The firm's new launches include Quick Sample API Suite, a set of automated sampling tools which integrates fully with business processes such as CRM or HR systems, streamlining management and data collection for research projects including customer satisfaction and employee feedback studies.
Chairman Dietmar Walter comments: 'More and more researchers and marketers ask us for applications to help adopt more agile research processes. We make a difference by introducing automation where appropriate and where it counts. And never, ever at the expense of proven research methodologies'.
Web site: www.quenchtec.com .